Pin It Now!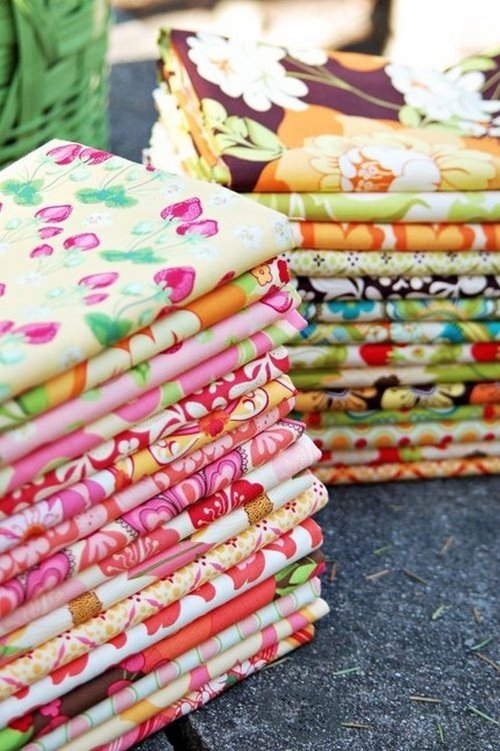 I am a sewing addict! I would sew 24 hours a day if I could.

I love being able to think up an idea, find the perfect fabric and create something beautiful.
After my original
machine
broke, I purchased a new machine in February and I've been taking classes with my lovely friend
Jenny
, to learn some new techniques.
But you want to know what my favorite part of sewing is? The fabric! I spend countless hours perusing the aisles of my local fabric stores in search of the perfect designs and coordinating prints. I find awesome deals and buy a little here, a little there and I have accumulated quite the stash of fabulous fabrics.
Spice Berry Cottage
is an Etsy Shop I can spend hours looking at. They sell designers such as Amy Butler, Japanese Imports, Alexander Henry and Michael Miller. What I especially love is that they sell packs of half yards of great coordinating fabrics! Their prices are great and I love their half yard bundles.
So you can only imagine my excitement when I saw they were offering and 8 design half yard set on one of my favorite blog ~
Everything Etsy
! Squee!